FUDCon is the Fedora Users and Developers Conference, a major free software event. It is an annual event per region (e.g. APAC). This year FUDCon APAC is  happening at Pune, India From 26th June to 28th June 2015.  For details check out the FUDCon India home page.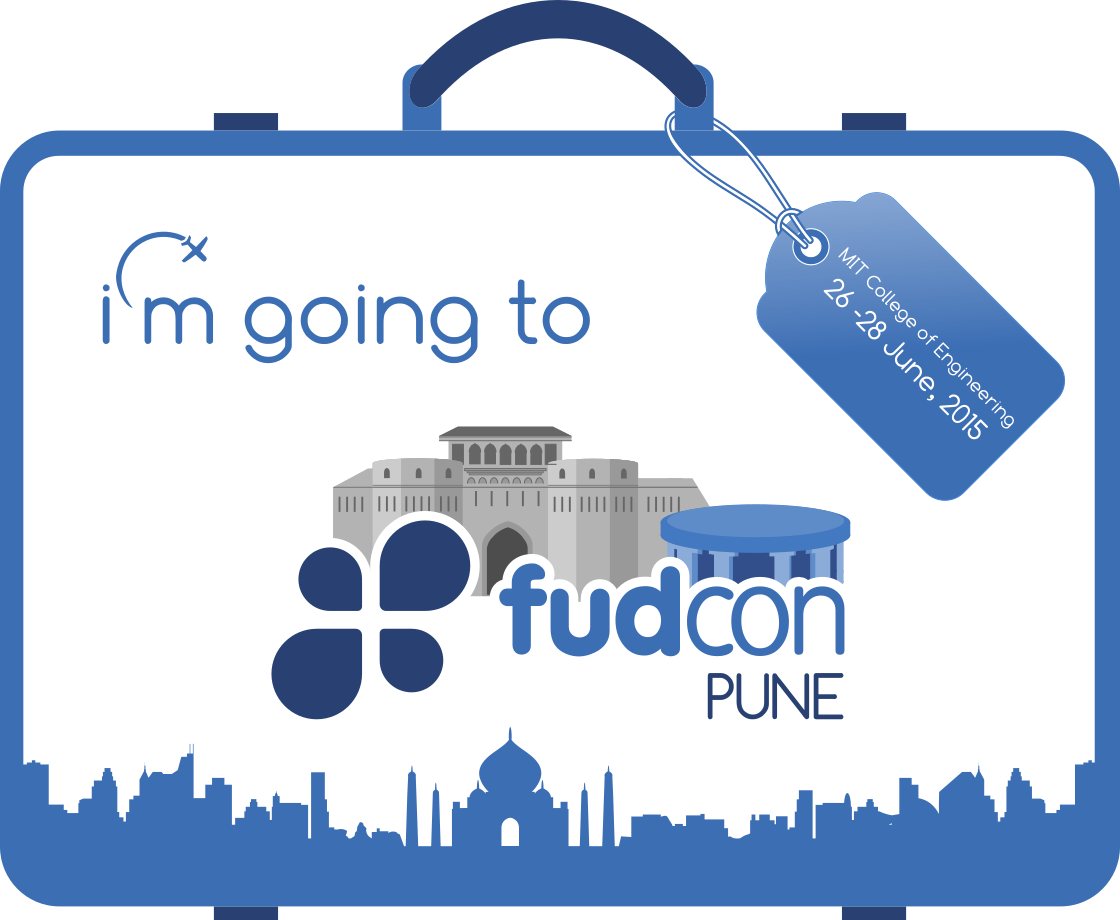 FUDCon is always free to attend for anyone in the world. If you are looking for open source and free software contributors/developers, learn latest/new technologies, learn how to contribute to Fedora and other upstream projects, want to hangout and hack on interesting stuff , it is one of the finest place to be present.
This year we are having a Linux container track in FUDCon for full day. The idea of a separate track came because of the more number of talks/workshops proposals submitted related to containers and high interest from community about learning Linux containers e.g. Docker related technologies.
To start with, we have a talk about "Running Project Atomic and Docker on Fedora" in the main track by me and Aditya on Saturday, 27th June 2015. And the container track is on next day i.e. Sunday 28th June 2015.
Here are the list of talks and workshops planned for the container track.
Note : The topics of the container track has changed from the time I had published the blog.  So the I have updated the above list.
For the workshops, you need to carry your laptop. We are planning provide preconfigured virtual machine images for KVM and Virtual box. Also planning to distribute the images using use usb sticks/thumb drives. So if you have usb/thumb drive, please carry them with you as it will help you/others to quickly set-up their environments.
So if you are interested to learn about Linux containers or hack around Linux containers, Docker, come join us on container track in FUDCon 2015, Pune.